How we started
Back in the 1980s, initiated by Jan Strooper & Nelie Strooper-Dekker, our journey began with growing Tulips (Tulipa), Snowdrops (Galanthus), and Oxalis. Soon, our focus shifted to the magnificence of Peonies and lush perennial plants. The family expanded with the arrival of son Ed, and together, we became leaders in providing Peonies.
Our adventure extends beyond our own cultivation; we forge collaborations with carefully selected fellow growers to offer an unparalleled range. Our Peonies, some adorning bouquets in flower shops as cut flowers and others enhancing gardens as exquisite plants, reach enthusiasts through renowned garden centers and effortlessly through mail orders, with the aim of brightening the world. Discover the splendor of cut flowers, gracing bouquets in many floral boutiques.
But that's not all. Our collection of perennial plants encompasses beloved classics such as Alcea, Astilbe, Echinacea, Convallaria, and Geranium. We not only cherish the familiar but also introduce innovations, including surprising Allium variations and enchanting Hemerocallis.
At Strooper-Dekker BV, our history is rich with passion, and our assortment is infused with beauty. We invite you to continue this magnificent journey with us as we grow and flourish together. Because, for us, it's all about creating moments of wonder, both indoors and outdoors.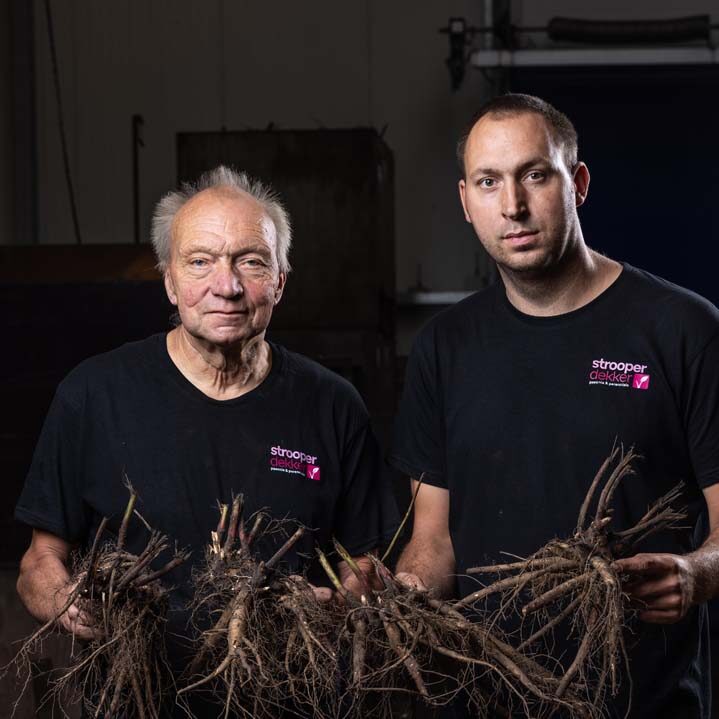 More than Cultivation
At Strooper-Dekker, we go beyond providing and propagating cuttings of plants in desired sizes (starter material); we also offer services such as fully preparing shipments for export outside of Europe, quality inspections on-site, custom packaging, rinsing, and cooling. The entire process, from A to Z, is expertly managed.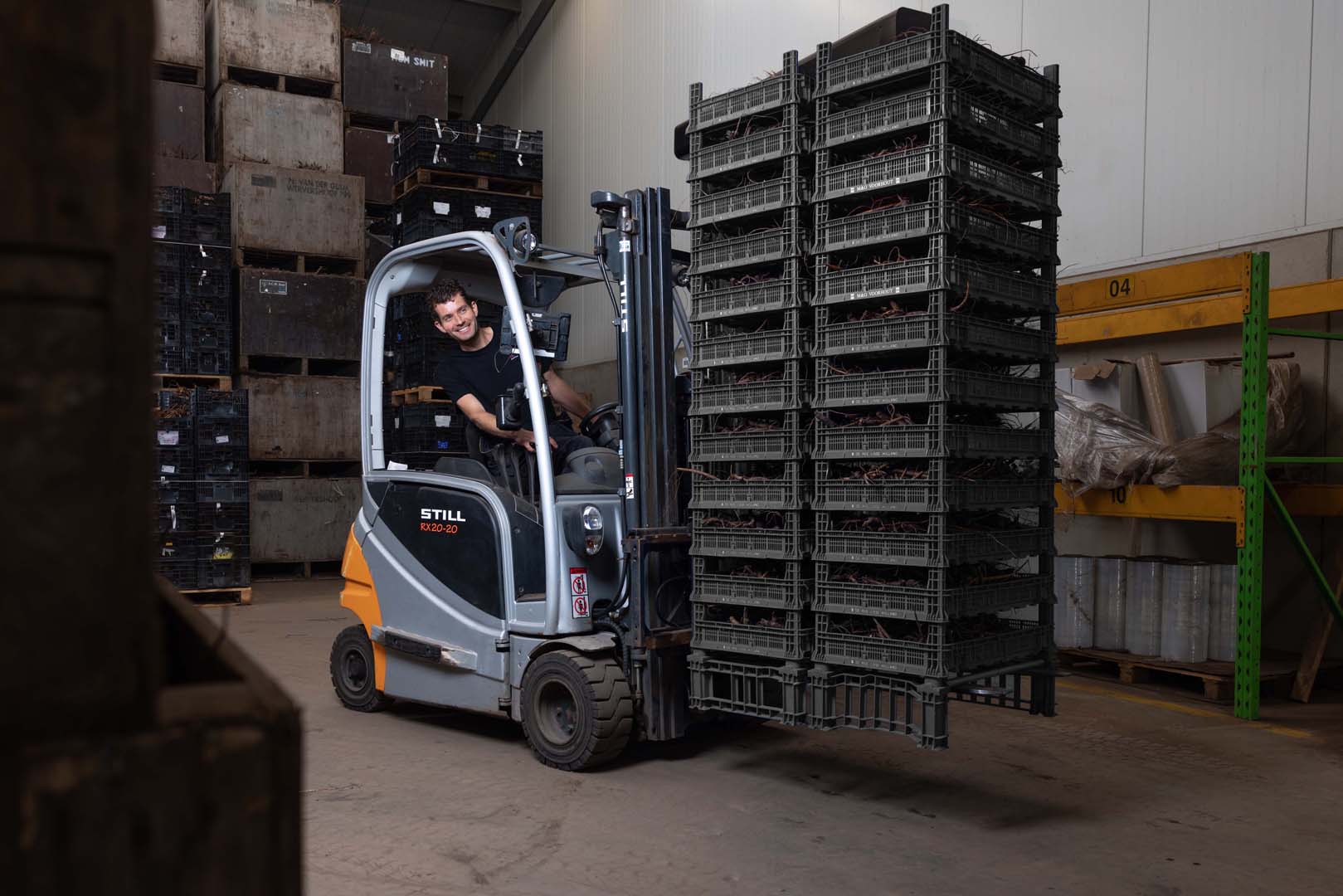 Cut Flowers
Peonies (Paeonia) are renowned not only as beautiful garden plants but also as exquisite cut flowers. This reputation is well-deserved – many of our varieties are perfect for creating stunning, long-lasting bouquets. With peonies, you can craft breathtaking arrangements to adorn any space.
Want to learn more about our range of Paeonia varieties? Don't hesitate to contact us and discover the possibilities.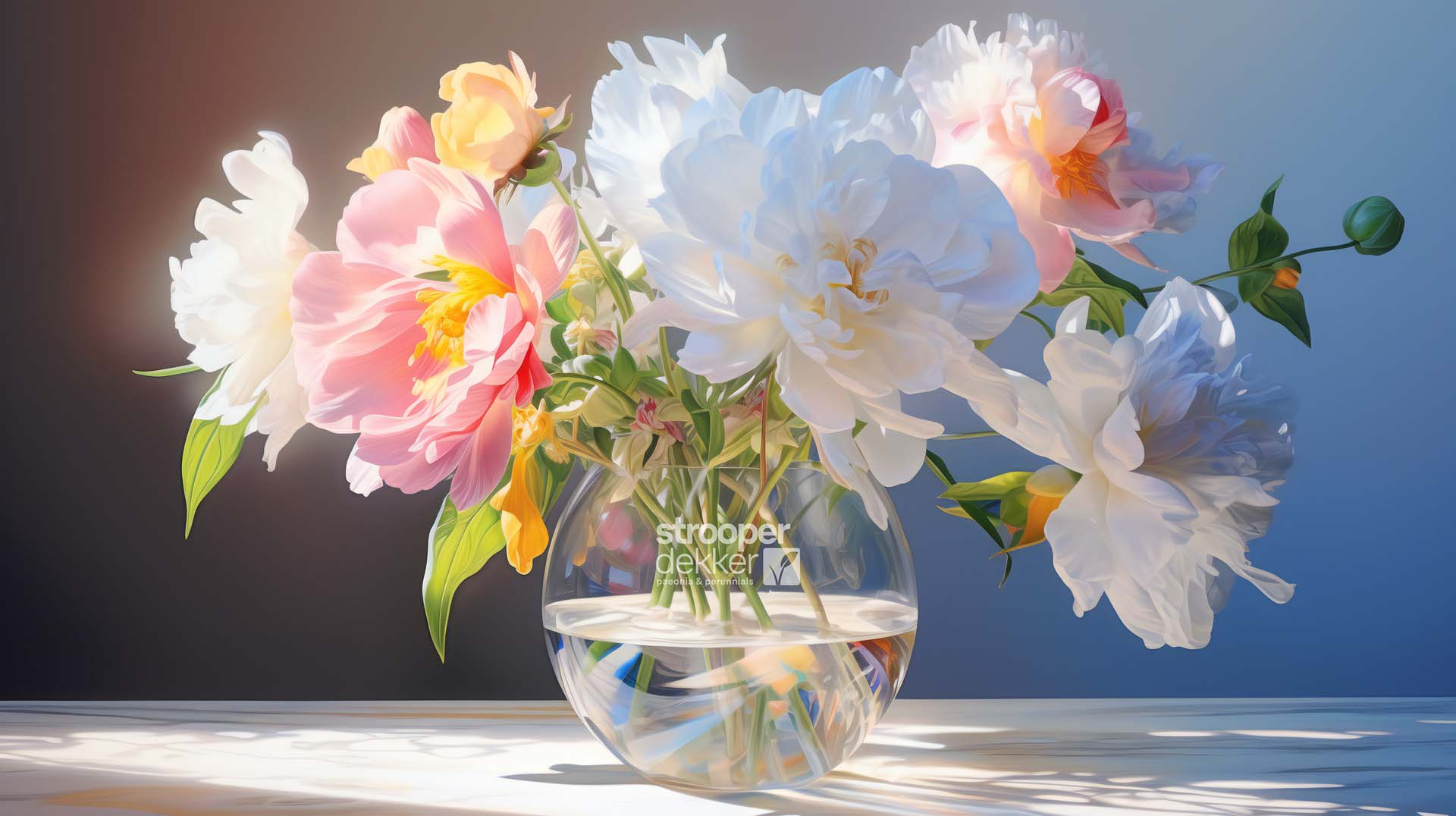 Perennial Plants
In addition to our specialization in Paeonia production, Strooper-Dekker is highly regarded for a diverse range of perennial plants. These versatile plants, suitable for various applications, thrive in the open ground and flourish in our collection. Think of trusted species like Alstroemeria, Convallaria, Geranium, Hosta, and Hemerocallis. After winter harvesting, plants are carefully processed and distributed in sizes suitable for 9 cm pots to 5-liter pots. Our expertly cultivated plants meet strict export requirements for destinations such as the US, Canada, China, and more.
Are you an exporter (agent/broker) for these markets? Feel free to contact us to discover our possibilities.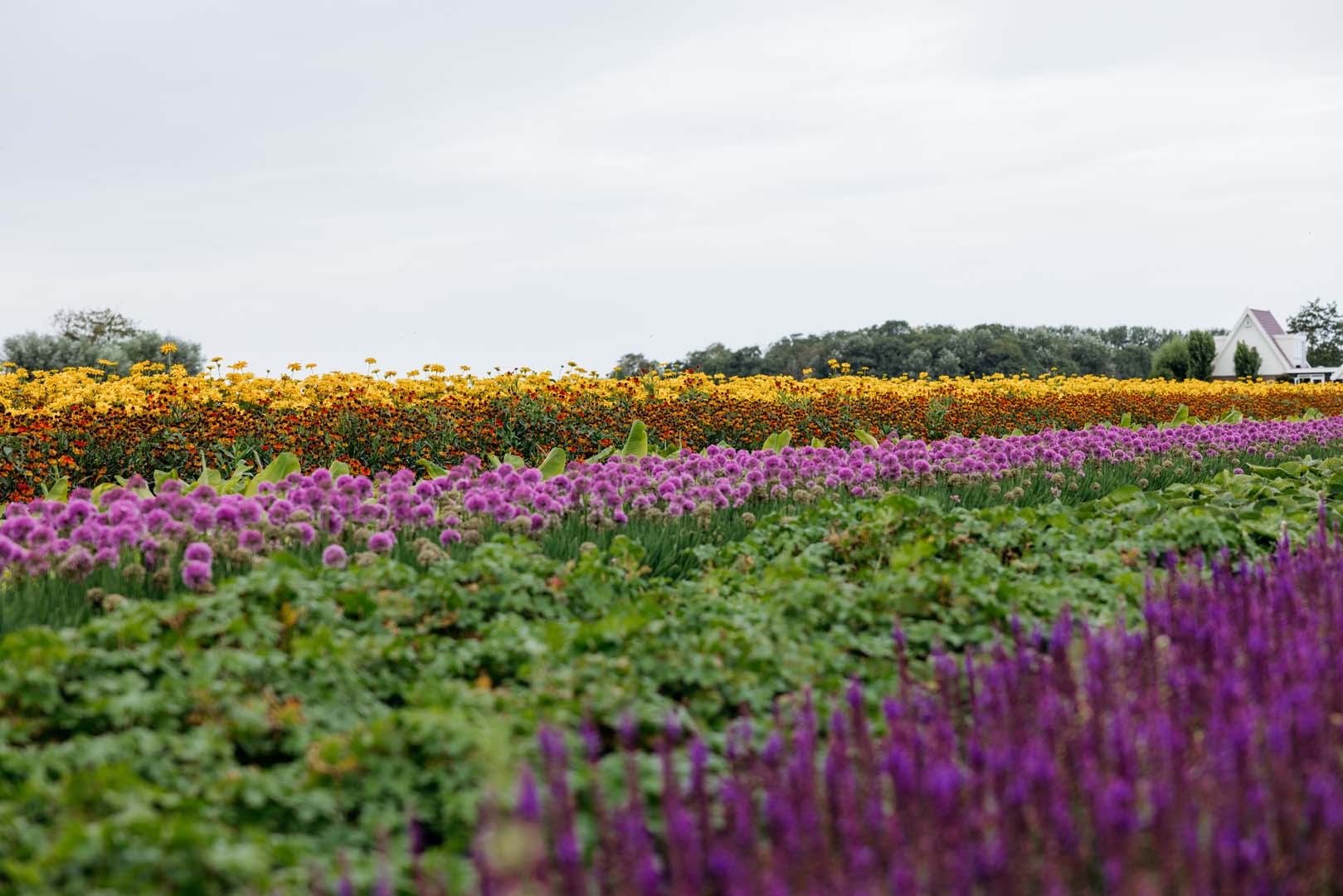 Field Production (Outdoor Plants)
At Strooper-Dekker, we excel in cultivating starter material for Paeonia and perennial plants directly in the open ground. This process demands artisanal expertise, considering variables such as weather, soil types, and weed control. Modern techniques, including GPS systems, support our mechanical processes. However, human effort remains crucial, particularly during planting. Plants grown in the open ground offer advantages such as optimal size and deep-rooted vitality. They are also well-suited for export to destinations like the US, China, Canada, South Korea, and beyond.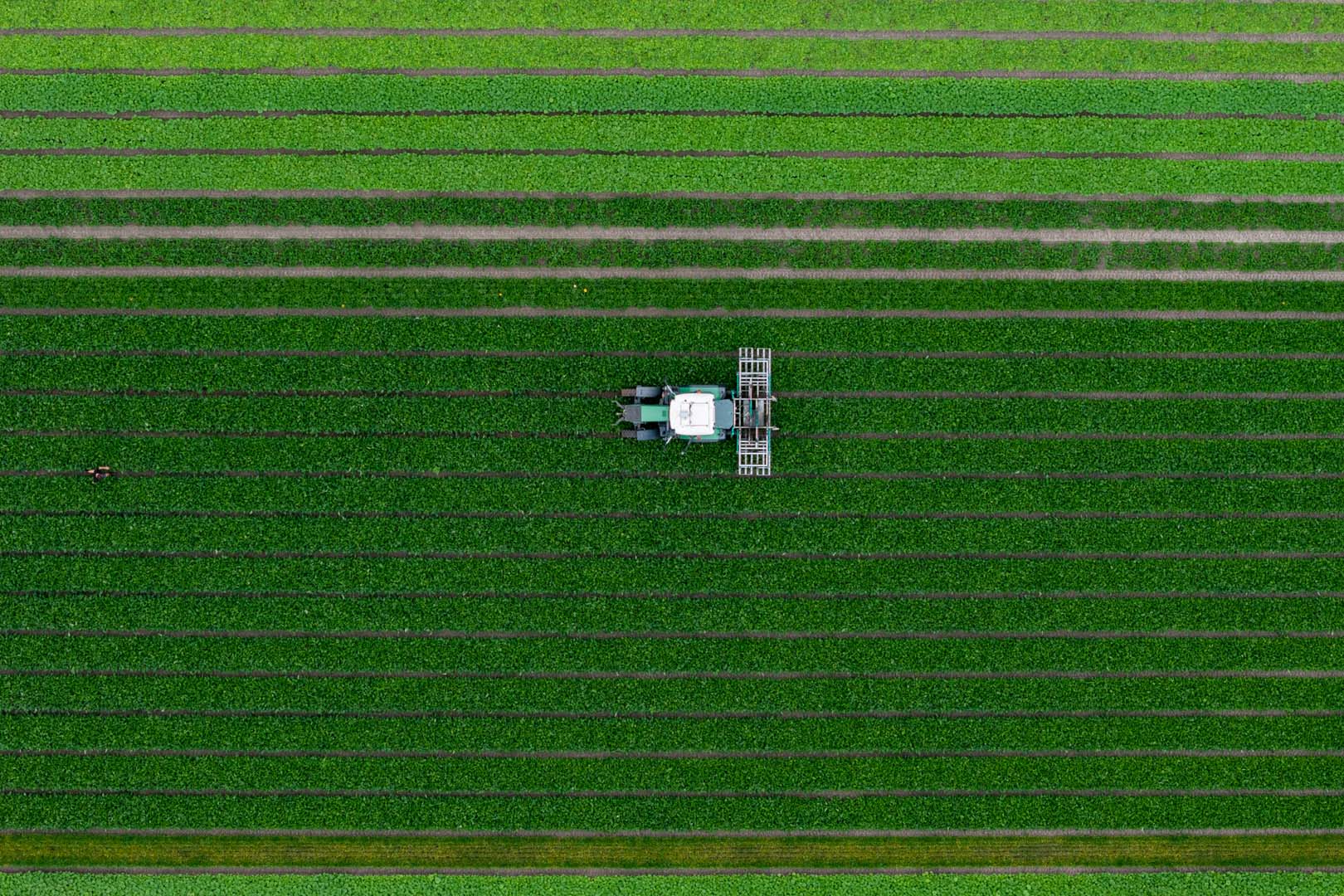 Paeonia (Peonies)
Peonies, with a rich history, have borne the name Paeonia since ancient times. Originating from China, this plant family is cultivated for gardens and ornamental spaces and shines as a cut flower as well.
Ranging in heights from 70 cm to 120 cm, the species offer a beautiful spectrum. Make clever choices, as blooming times vary, and thoughtful selections can significantly extend the cultivation period, especially for cut flowers. The right choices also ensure enduring floral beauty in gardens.
Notably, peonies release sap when in bud. Sometimes, ants are attracted to this sap, but it has no impact on the plant itself.
Peonies are a timeless addition and essential contribution to your assortment!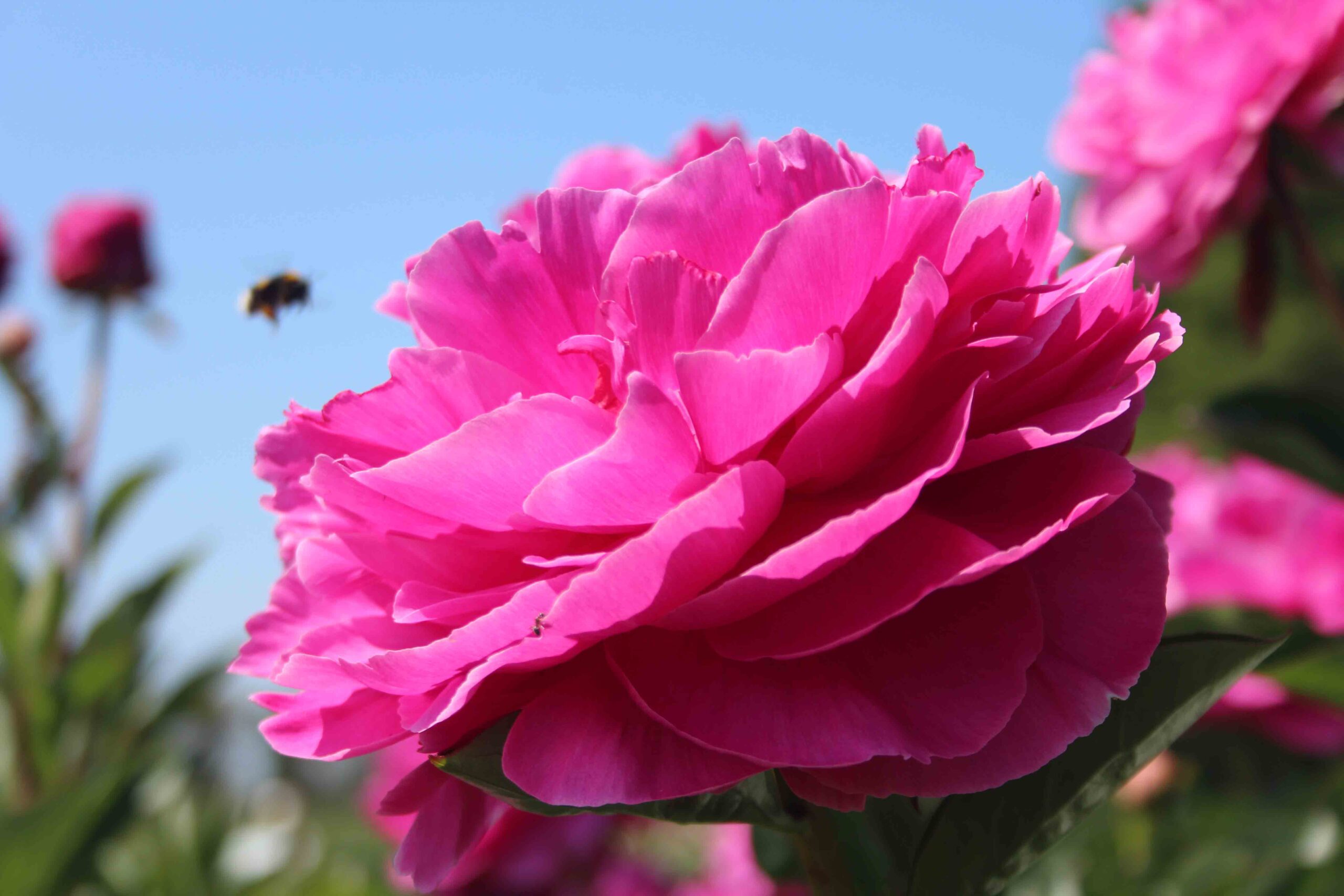 Modern Facilities
Sustainability takes center stage at Strooper-Dekker. This is evident in our modern facility and production processes. Our state-of-the-art production lines and in-house cooling are powered by solar energy from our own solar panels. This is just one example of our conscious entrepreneurship.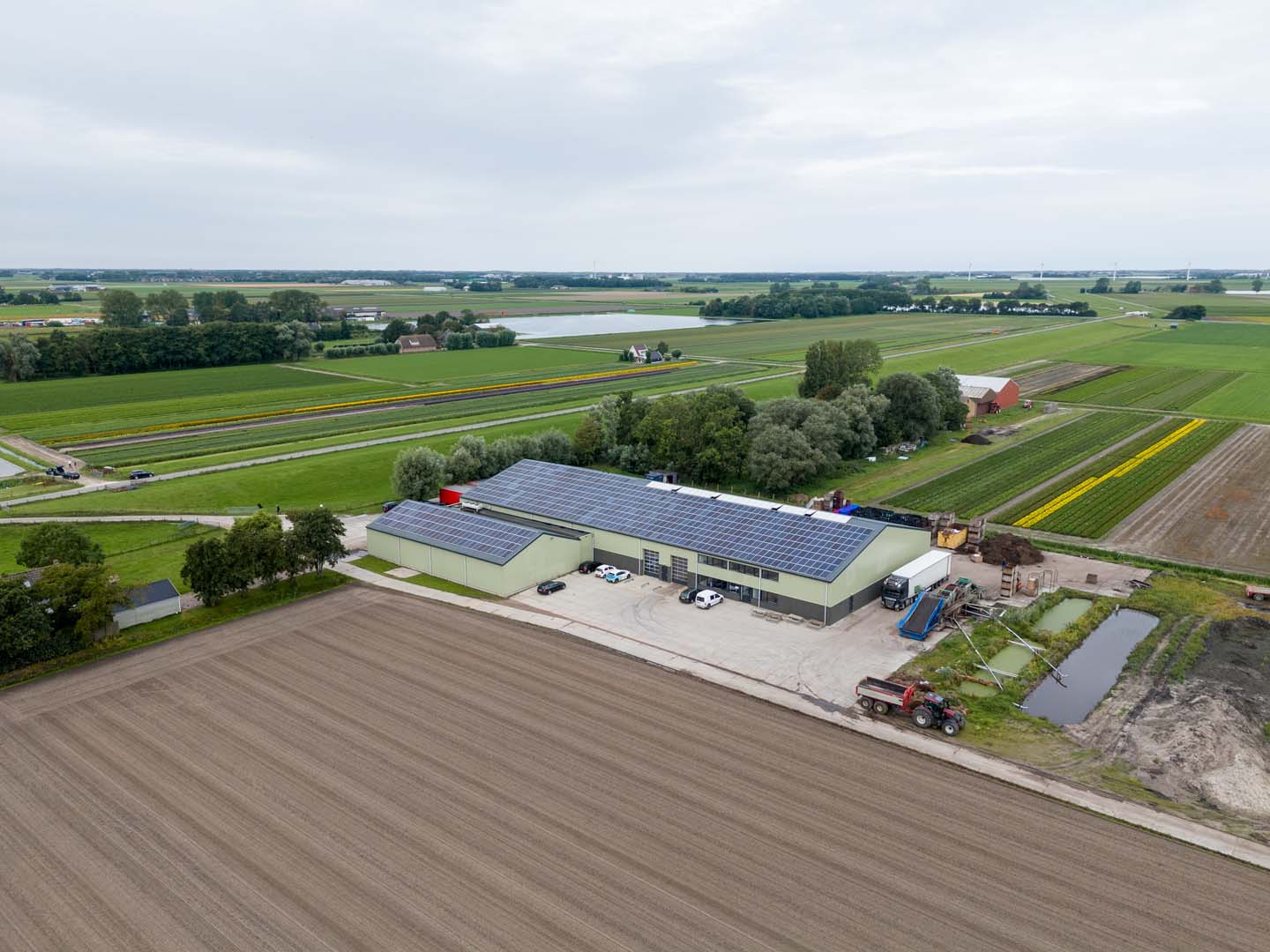 Ornamental and Garden Plants
Peonies are timeless garden gems. They thrive not only in traditional gardens but also in modern and romantic outdoor spaces. Often grown in pots, we specifically cater to the landscaping and garden center markets. For landscaping, P9 (9 cm) or P11 (11 cm) pots are commonly used, for which we supply 1-2-eye plants. Garden centers prefer larger pot sizes from 2 to 5 liters, for which we offer 2-3-eye and 3-5-eye plants. We're happy to advise you on the most economical option for your specific needs.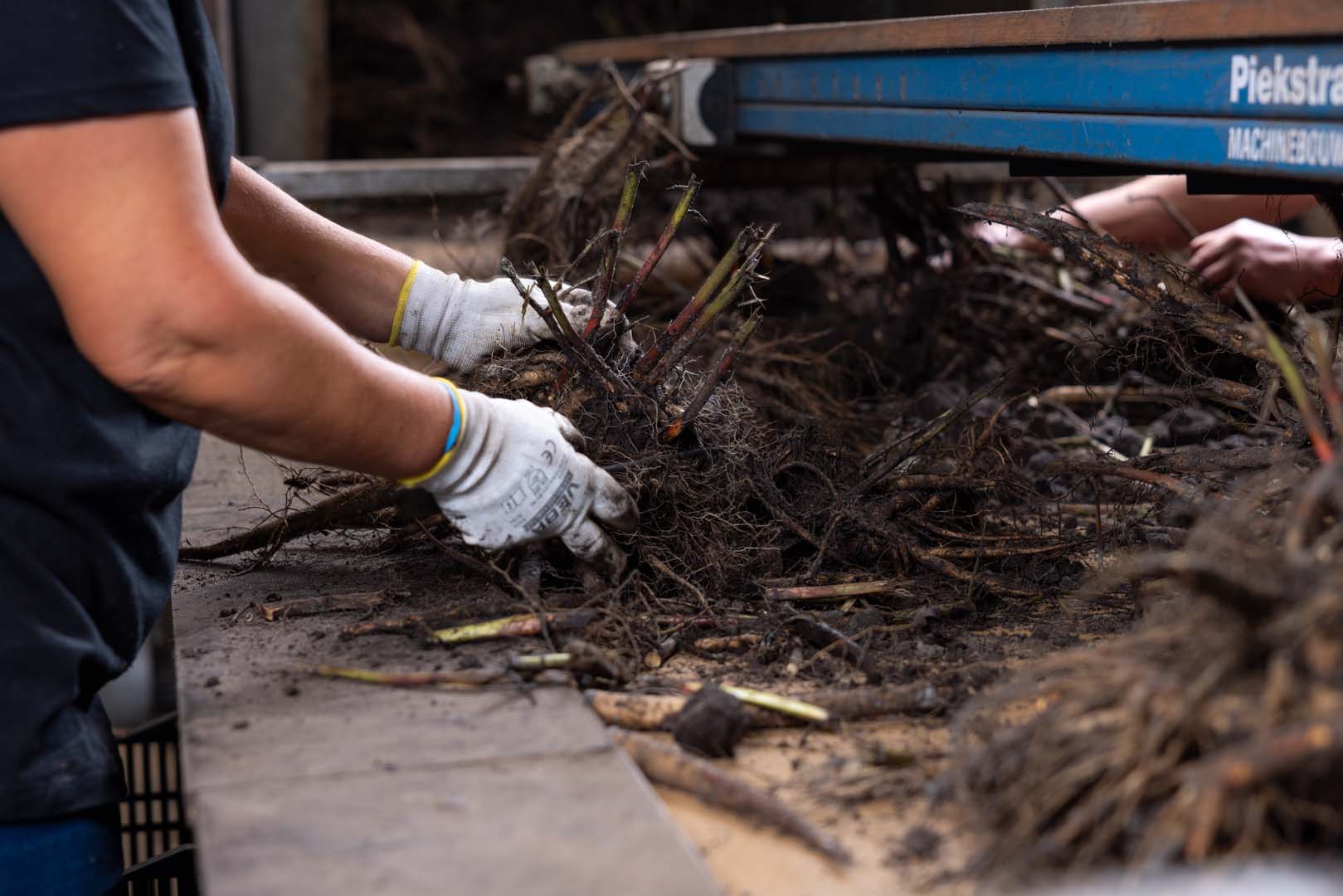 We're ready for your special requests!
Feel free to contact us for more information.
Let's turn your ideas into something beautiful!